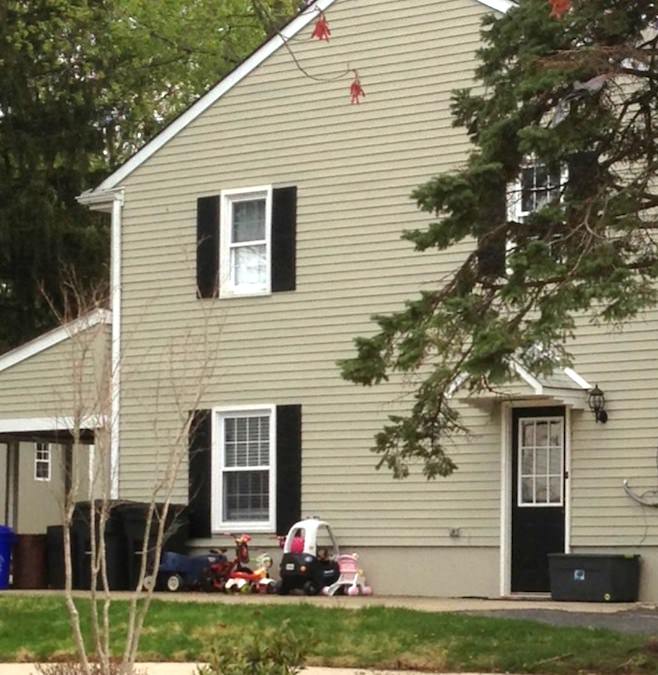 People love to get a look behind the scenes. I have customers asking me all the time about the paint I use inside my home.
In this blog post I'll tell you all about the exterior painting project I just completed – on my own house!
As the owner of LaffCo. Painting, it's my responsibility to be up-to-date on new paints, techniques, and trends. Examining successful painting jobs often gets me excited about tackling personal projects.
I decided to give my house a fresh look. I painted the vinyl siding Ethereal Mood by Sherwin-Williams. It's made for vinyl siding so I can trust that it's durable enough to withstand any weather condition. The shutters are painted Tricorn Black, also by Sherwin-Williams, and the trim is Extra White.
Featured Paint Colors:
Have you thought about updating your home's exterior? Contact LaffCo. Painting today for a free in-home estimate!